Sri Kamakoti Shaiva Agama Patasala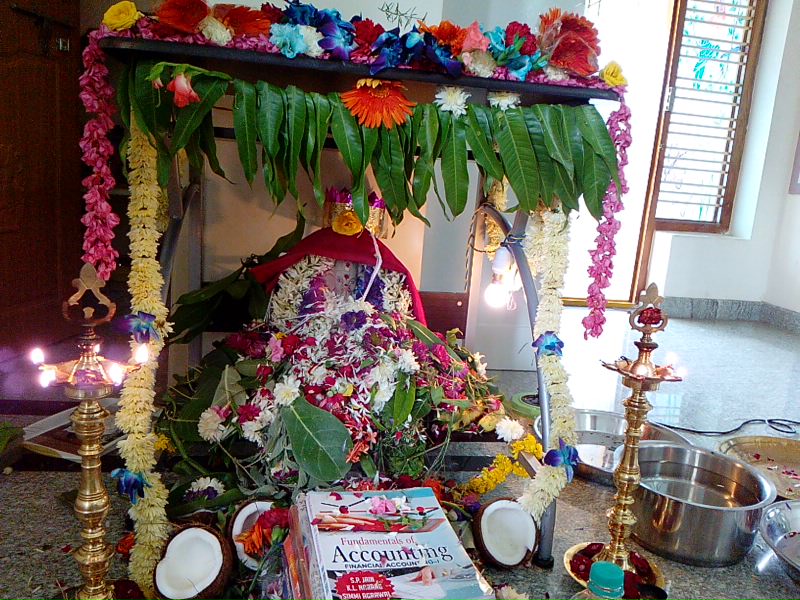 Objective
The Agamas deal with the philosophy and spiritual knowledge that lies behind the worship of the deity besides the Yoga, mental discipline and rules for the worship offered to each deity. The trust has established a Shaiva Agama Patasala at the Sankara School in Mayavaram,a town famous for its rich cultural heritage(Tanjore District). Agamas are canonical texts that are believed to be 'anadi' or revelatory, that has come down from the Godhead, just like the Vedas.
Temple worship across the subcontinent and even in medieval South East Asia was based on the agamas, that describe everything from site selection for a temple, karshana/construction, pratishtha/installation of deities, kumbhabhisheka/consecration, puja/worship rituals and utsava /festivals. It is a living tradition, still followed across temples in South India. Agamas are a treasure trove of knowledge, with rich material of urban planning, architecture, design, sculpture.
Shaiva Agamam
Sandhya Vandanam
Agni Karyam
Pooja Vidhaanam
Sanskrit
Sports
"Fire is His head, the sun and the moon His eyes, space His ears, the Vedas His speech, the wind His breath, the universe His heart. From His feet, the Earth has originated. Verily, He is the inner self of all beings." - The Upanishads on Lord Shaiva.
Integrated Patasala :
Sri Kamakoti Shaiva Agama Patasala
Vallalar Double Street,
Mayavaram.
Gurukulam Style Patasala :
Sri Kamakoti Shaiva Agama Patasala
Karvettinagaram