Sri Kamakoti Smartha Patasala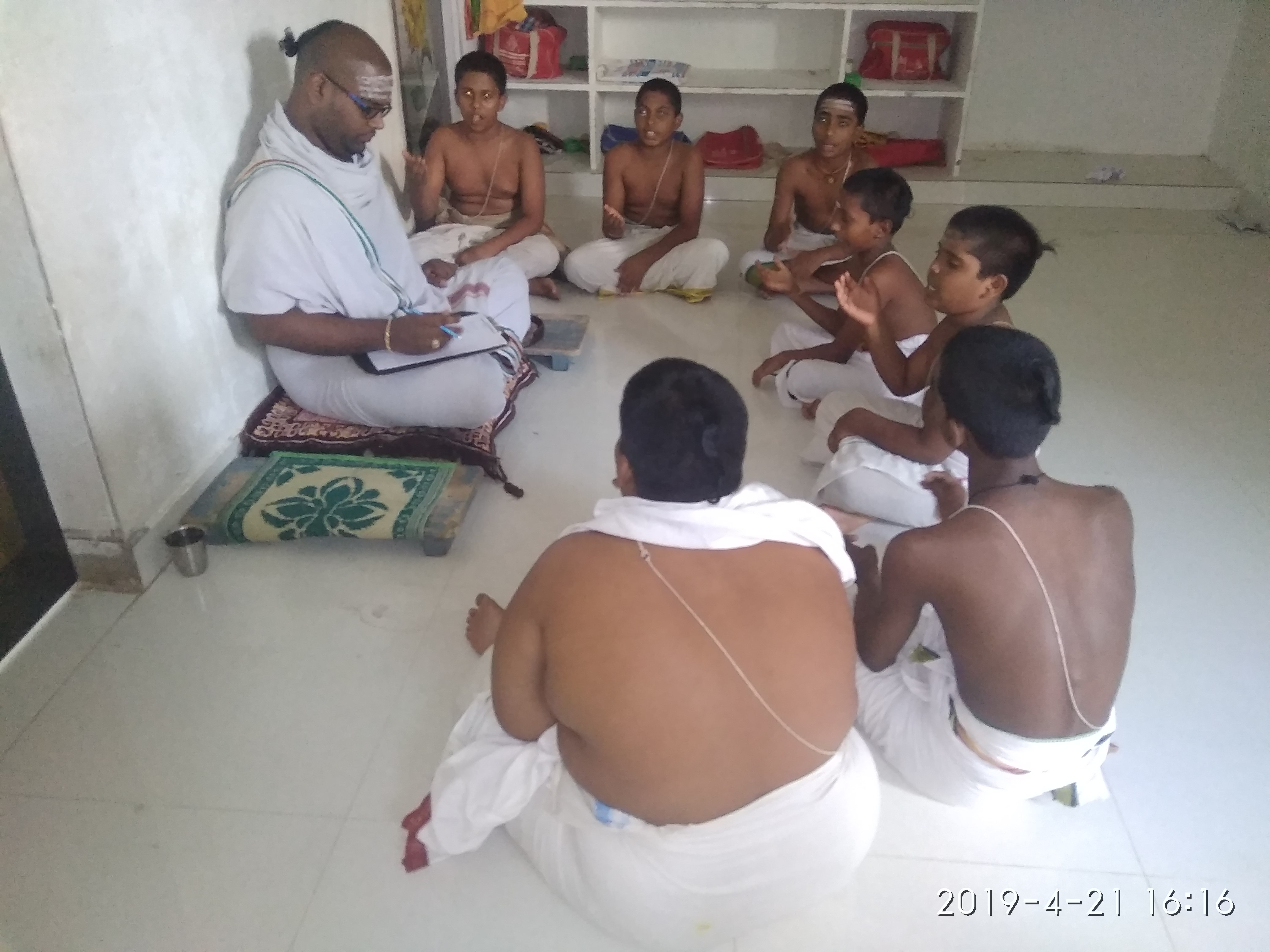 Objective
The Smartha tradition emerged during the classical period of Hinduism and is aligned with Advaita Vedanta. The Smartha Patasala imparts the knowledge of Mantras, Pooja Vidhanams and religious practices to young student along with modern education.
"The Purohit is the Dharma Pracharak of society", His Holiness Pujyashree Balaa Periava teaches us. It is the Purohit who is the bridge between the erudite, those learned in the Sastras, and the common man. They are trained on Vedas, Pooja, Vidharnams, shlokas and value education along with art like Mridhangam. The Purohit tends to the local temple, looks up the Panchangam and suggest the appropriate time for sacraments and performs them for a local community.
Smartham
Sandhya Vandanam
Agni Karyam
Pooja Vidhaanam
Pravachanam
Jyothisham
Sanskrit
Sports
Tourism
The Mahaswamigal had stayed in Karvetinagaram close to a year and developed a deep affinity for the place. The Patasala integrated with the Lakshmi Narasimha School started functioning in 2016 with 20 students and the second year grew to 150 students. This is coupled with State Board education empowers them to become complete individuals equipped to serve and guide the communities of tomorrow.
Integrated Patasala:
Sri Kamakoti Smartha Patasala
Enugulavari veedhi
Old Ramachandra Vidhya Mandhir,
Karvetinagaram, Chittor (dt) 51 7582.