About Us
The Acharyas of Kamakoti Peetham have started many Schools, Colleges and Veda Patasalas all over the country for the benefits of the downtrodden and the needy people. The Acharyas' services to the society stretches from spreading the Vedas, Agamas, Renovation, and maintenance of many temples in addition to feeding the poor, conducting cultural training classes and awareness programs for women.
The Acharyas are the pioneers in setting up and maintaining the Hindu Mission Hospital, Sankara Eye Hospital, Child Trust Hospital and Home for the Aged and Disabled, Sankara group of Schools and SCSVMV University.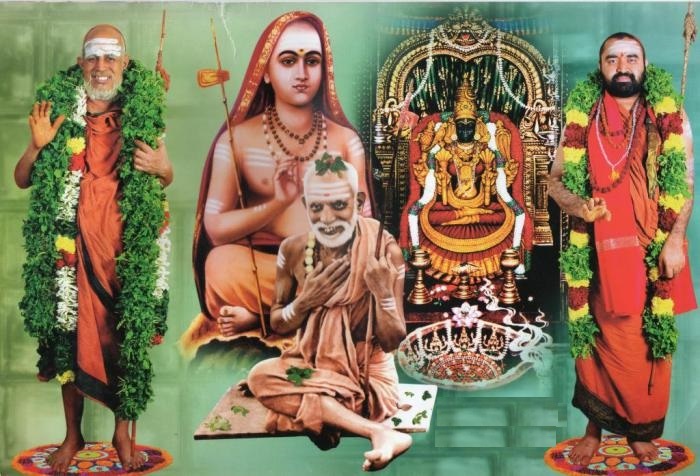 Objective
Sri Sankara Vijayendra Saraswathi Acharya the successor of Sri Jayendra Saraswathi Acharya, started the Integrated Patasalas for spreading Vedas, Agamas and upliftment of cultural heritage along with exemplary academic and extracurricular activities across India. Integrated Patasalas mold the students to build their personalities in a multidimensional manner along with the character formation, the performance of civic and social duties, vocational education, preservation, and spreading of culture.
Vision
To provide "quality higher education coupled with Indian Value system and at the same time make it reachable to all sections of the society irrespective of their social or economic standing".
It is to identify innate talents of the students and bring out their hidden potentialities and help in development of their all-round personality with value systems.
Mission
The Mission is a holistic approach to higher education with academic standards consistent with an embedded value system, enriched by a dynamic process of synergy. The Mantra is "Educational Delight" of students engaged in study and faculty engaged in teaching and research in their journey "Towards Excellence with Creativity". To devise and implement schemes for effectively imparting proficiency in modern technology, at the same time instilling social responsibility and lofty value system enshrined in our culture. To mold a new generation of universal citizens with confidence, self-dependence, self-realization, scientific temper, professionalism, the thirst of knowledge and contentment by the fusion of Indian thought and modern scientific methodology, in higher education.
"It was 4 hours of memorable visit, with 7th, 8th, 9th & 10th grade kids individually. The kids were warm, loving, respectful and caring most of all."
- Renuka.R
"Beautiful experience. Such a proud feeling to see such a wonderful initiative and students doing so well. All the best."
- Aarthi and Karthik
"I had a wonderful experience being with the Sampradaya Students. Well disciplined, good interaction, skilled, good at all areas. I thank Lakshmi Madam for this opportunity."
- Shyla Vasanth
"We are lucky and blessed to have visited this place at the instance of His Holy Periyava.It has grown traditional and cultural values for girls of our community."
- S.Ravichandran
"We are impressed by the children and teachers with keeping up Indian tradition and Dharma."
- Ramya
"No words to describe the calm, peaceful ambience, the hospitality of everybody here. Happy to see the children being guided by the Hindu Sampradaya Way of life."
- Lakshmi Raghavan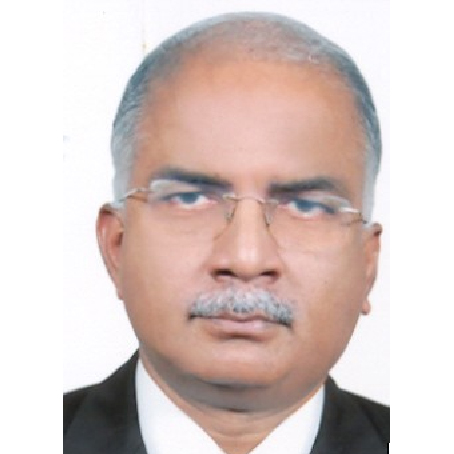 K.Jayaramakrishnan
Some of the key areas that the Trust focuses on include Indian heritage & Culture, Rural development and Community service.
Particpate and Support
Sri Pratyaksha Charitable Trust was started in the year 2008 with the divine blessings of His Holiness of Sri Kanchi Kamakoti Peetham for the development and safeguarding of rich Indian Culture, Heritage and Tradition. India's greatest treasure that we are a country with diversified people of various culture and tradition.

The Trust is involved in the noble task of upholding the rich Hindu heritage and the tenets of Dharma through a series of activities and programmes. His Holiness have always admired the fascination of Unity in Diversity within our country.
The Trust humbly appeals to you to participate and support in these endeavours.
They provide support for Patasalas, Scholars, Education schemes, Education scholarship, Scholarships to those pursuing heritage education, monetary assistance to elderly scholars, schemes for women empowerment, girls' education, assistance to girl children, rural development, cultural programmes, promoting music and arts, conducting special programmes in J&K and North-East India, marriage assistance, renovating heritage structures, publications, conducting Youth Tourism programmes to inculcate awareness of ancient Indian heritage, seminars, symposiums and more.